FREDERICK- This afternoon, the Honorable Judge Julie Solt sentenced Milton Arnoldo Orellana, age 26, of Frederick to 70 years for 1st degree rape, 30 years concurrent for 2nd degree murder, and concurrent to his 30 year attempted murder sentence in another case, which he is already serving. In her remarks, Judge Solt spoke to the family of the victim, Gloria Watson, stating, "The court feels your pain, it feels your sorrow."
Police were called to the apartment of Gloria Watson on June 3, 2015 after her son and grandson found her deceased in the apartment. Family members had become concerned when they had not heard from her for several days, and her son stopped to check on her. He found his mother dead with substantial injuries to her body. The medical examiner ruled the cause of death as homicide, and there was evidence of sexual assault. DNA evidence was recovered from the scene but no match was found in the database, although the DNA did match that of another unsolved crime being investigated by the Frederick Police Department. The victim in the other case identified her assailant as a Hispanic male, and Ms. Watson had several friends who were Hispanic. These friends cooperated with the investigation, and their DNA did not match that of the suspect. However, one of those friends knew of another Hispanic male who knew Ms. Watson and had been to her home, and that was the defendant, Milton Orellana. Police interviewed Mr. Orellana, who admitted he had last seen the victim around May 31, 2015, and he had visited her in her home that date. He claimed they were just friends and they had not engaged in any sexual contact. He voluntarily provided a DNA sample, which matched that of the suspect in this case. He was subsequently charged.
In the transcript of his interview with the police, Mr. Orellana indicated he and Gloria Watson had argued about money, but he did not remember much because he was drunk. He stated she pushed him, and he fell on top of some things, and the wall. He did not know why he killed her, because he lost consciousness.
State's Attorney Charlie Smith responded to the sentence, "This was a tragedy for that family and neighborhood. However, I am glad the family has the certainty in knowing that the defendant will be in prison for a very, very long time. The prosecutors worked very hard at coming to this resolution, and it's one that the family is pleased with."
The State was represented by Deputy State's Attorney Kirsten Brown, Chief Assistant State's Attorney Michael Moore, and Assistant State's Attorney Kyle Kane.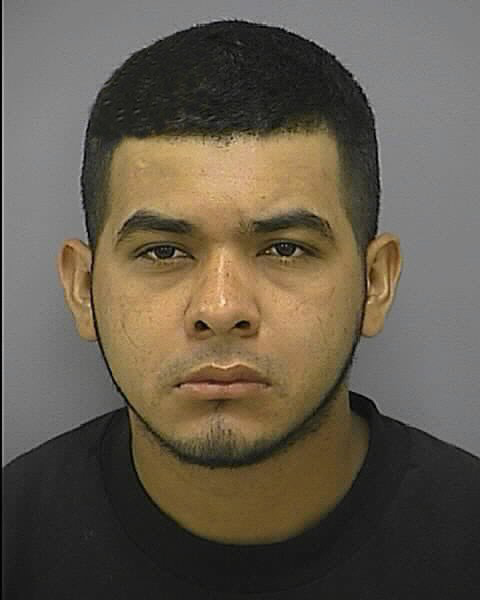 https://statesattorney.us/wp-content/uploads/2018/06/FCSAO-logo.png
0
0
William Cockey
https://statesattorney.us/wp-content/uploads/2018/06/FCSAO-logo.png
William Cockey
2019-07-31 14:51:18
2019-07-31 15:26:49
Milton Orellana Sentenced for 2015 Murder and Rape