For Immediate Release
March 28, 2023
FREDERICK, MD – Monday afternoon in Frederick County Circuit Court, Edy Daniel Marroquin-Soma, age 23, of Frederick entered a guilty plea to one count of attempted 1st degree murder. The State asked the court for an above the guidelines sentence of life suspend all but at least 40 years in prison. The Defense asked the Court to impose active time of 12 years. The Honorable Theresa M. Adams sentenced the Defendant to life with all but 25 years to serve in the Division of Corrections followed by 5 years of supervised probation upon release, which is a sentence above the guidelines.
On August 26, 2020 at approximately 5:14 AM, officers with the Frederick Police Department were dispatched to the 500 block of Logan Street in Frederick for what was reported to dispatchers as a fight. Responding patrol officers found a 78-year-old male victim in the grass next to the street unconscious. Emergency Medical Services informed police that the victim was suffering from head trauma and he was subsequently transported to R. Adams Cowley Shock Trauma Center in Baltimore in critical condition. The victim suffered life-altering injuries as a result of traumatic brain injury and other injuries that he will never be able to fully recover from.
Upon further investigation, detectives learned that the defendant had been sitting in his truck that night drinking alcohol and listening to music. Multiple empty beer bottles were observed on the street and grass near the truck as investigators canvassed the scene. Surveillance camera footage obtained from a nearby home recorded the attack. In the video, the defendant can be seen on top of the victim rapidly punching down and then stomping. Investigators also seized a shirt from the defendant that had blood on it. The defendant had cuts and trauma to the fingers and thumbs, as well as a bandage covering an injury to his right knee. Additionally, the DNA of the victim was found on the defendant.
Following the sentencing, State's Attorney Charlie Smith commented, "This attack on an elderly man out for a walk in his neighborhood is both shocking and disturbing. We have always worked tirelessly to protect those victims who cannot protect themselves. I hope that today's sentence gives the victim, his family, and the community a sense of comfort in knowing that the Defendant, and others who harm the vulnerable, will be punished harshly."
Frederick Police Detective Sean McKinney led the investigation. The State was represented by Chief Assistant State's Attorney Rebecca Clinton.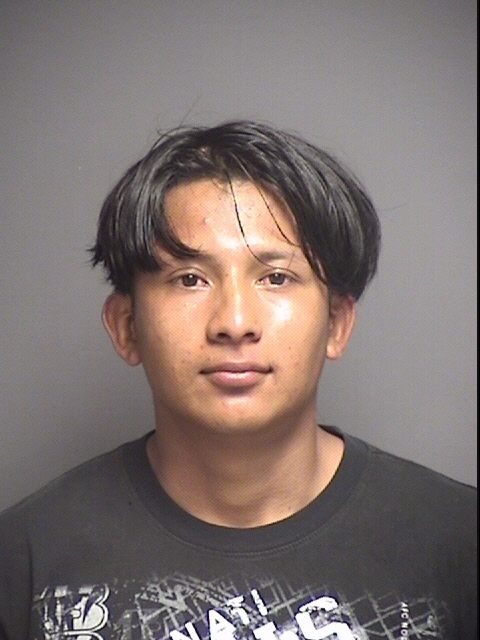 Edy Daniel Marroquin-Soma
####
https://statesattorney.us/wp-content/uploads/2018/06/FCSAO-logo.png
0
0
actualizedevs
https://statesattorney.us/wp-content/uploads/2018/06/FCSAO-logo.png
actualizedevs
2023-03-28 08:45:36
2023-03-28 08:47:25
FREDERICK MAN ENTERS GUILTY PLEA, SENTENCED FOR 2020 ATTEMPTED MURDER