FREDERICK, MD – This morning in Frederick County Circuit Court, Chelsea Anne Kendall, age 39, of Union Bridge, entered an Alford plea to one count of first-degree assault. An Alford plea is a type of guilty plea in which a defendant does not admit to a criminal act but acknowledges that evidence presented by the prosecution would be likely to persuade a judge or jury to find the defendant guilty beyond a reasonable doubt. Judge Kathleen English scheduled sentencing for March 24, 2023. The defendant will undergo a pre-sentence investigation.
On July 13, 2022, investigators with the Frederick County Sheriff's Office were dispatched to the area of Black Ankle Road and Unionville Road for the report of a vehicle intentionally striking a pedestrian. Responding deputies discovered a woman lying in the middle of the roadway with visible injuries and a tire mark across her abdomen to her shoulder from being run over. The defendant fled the scene and did not report the incident to police. The victim was flown to R. Adams Cowley Shock Trauma Center in Baltimore for treatment of life-threatening injuries. Investigators determined that the defendant ran over the victim following a dispute over the victim's boyfriend. The defendant was located the next day by deputies with the Frederick County Sheriff's Office and U.S. Marshals.
The investigation leading to the arrest and indictment of Kendall was a coordinated effort led by members of the Frederick County Sheriff's Office and Detective Zachary Sanders. The State was represented by Assistant State's Attorneys Samantha M. Slattery and Catherine B. McDermid.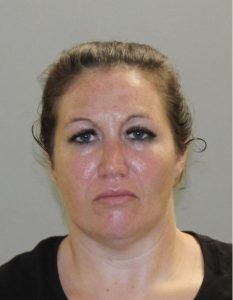 Chelsea Anne Kendall
https://statesattorney.us/wp-content/uploads/2018/06/FCSAO-logo.png
0
0
William Cockey
https://statesattorney.us/wp-content/uploads/2018/06/FCSAO-logo.png
William Cockey
2022-12-20 14:33:43
2022-12-20 14:33:43
Union Bridge Woman Enters Plea in Vehicular Assault Case