FOR IMMEDIATE RELEASE
NOVEMBER 3, 2021
FREDERICK, MD – This morning in Frederick County Circuit Court, Nicholas David Anderson, age 34, of Thurmont, MD, was sentenced to 25 years in the Division of Correction, suspending all but 10 years active time, after pleading guilty to 1st Degree Assault and Possession of a Shotgun by a Disqualified Person. Upon release he will be on 5 years of supervised probation.
On July 30, 2020, Frederick County Sheriff's deputies were dispatched to a home in the 8700 block of Yellow Springs Road for the report of a fight in progress. Deputies determined that the defendant and another man had been fighting on the front porch of the home. Inside the home, the Defendant's wife was suffering from head trauma. Investigators learned that the victim was struck twice in the head with the butt of a shotgun after an argument with Anderson, resulting in a hairline skull fracture. Anderson was prohibited from possessing firearms as the result of a prior felony conviction.
The Victim addressed the Court and offered words of advice for those currently experiencing domestic violence. She said: "You deserve someone that's going to protect you, emotionally and physically protect you. Someone you can trust. Not someone you need protection from."
The State's Attorney's Office encourages anyone suffering from domestic violence to reach out to law enforcement for help.  You are not alone.  Victims can also reach Heartly House, 24/7 at 301-662-8800 for confidential support.
The State was represented by Domestic Violence Unit Chief Assistant State's Attorney Brett Engler.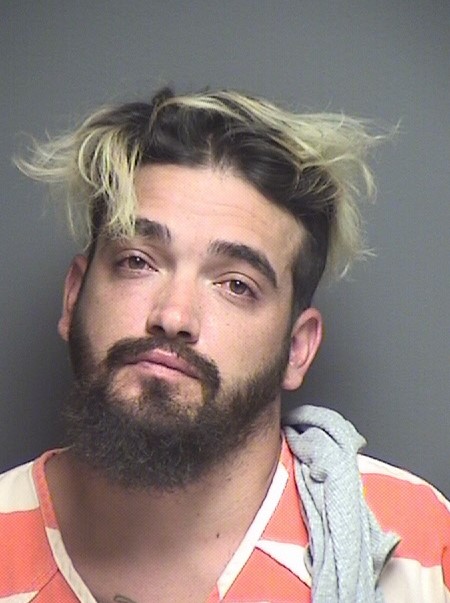 Nicholas David Anderson
https://statesattorney.us/wp-content/uploads/2018/06/FCSAO-logo.png
0
0
actualizedevs
https://statesattorney.us/wp-content/uploads/2018/06/FCSAO-logo.png
actualizedevs
2021-11-03 13:44:56
2021-11-04 12:24:29
THURMONT MAN SENTENCED FOR DOMESTIC ASSAULT WITH FIREARM