FREDERICK, MD-     This afternoon in Frederick County Circuit Court, Elvin Maxwell Addison Jr., age 41, of Frederick, MD entered a guilty plea and was sentenced before the Honorable Judge Julie Stevenson Solt. The State, defense, and Judge Solt reached a binding agreed sentence of 60 years suspending all but 25 years in the Division of Corrections. Addison plead guilty to Attempted Second Degree Murder, Armed Robbery, and Second Degree Assault on a Law Enforcement Officer. The defendant must also serve 5 years of supervised probation upon release.
On May 26, 2020 at approximately 2:16pm, Frederick Police officers were dispatched to 37 Winchester Street for the report of an armed robbery. When patrol officers arrived, they found the victim suffering from severe injuries in a carport at the location. The victim was transported by emergency medical services to Meritus Medical Center and later transferred to R. Adams Cowley Shock Trauma Center in Baltimore for treatment.
Investigators determined that the victim was the landlord of the apartment building located at 37 Winchester Street and the defendant was one of his tenants. The victim was on the property doing lawn maintenance when he was approached by the defendant carrying a handgun. The defendant fired the gun in the direction of the victim, missing the victim, and then struck the victim multiple times in the face, taking his wallet including approximately $500 in cash. The defendant then fled on foot away from the area. Detectives learned through witnesses that Addison was a suspect and placed a lookout for his vehicle. The defendant was later tracked down in the area of West Frederick in his vehicle and a traffic stop was conducted. As officers attempted to take Addison into custody, he began to resist and bit an officer in the arm. Pursuant to arrest, officers recovered $501 from Addison. Despite search efforts, the firearm from the incident was not recovered.
State's Attorney Charlie Smith commented, "the victim in this case suffered through a long recovery process and is dealing with numbness in the face that may never go away. Meanwhile, the police officer that was attacked still has a scar from the bite wound. My hope is that these victims feel relief in knowing that this defendant will be in prison for a very long time."
The State was represented by Chief Assistant State's Attorney Rebecca Clinton.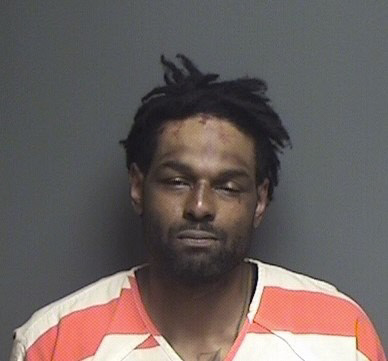 Elvin Maxwell Addison Jr.
https://statesattorney.us/wp-content/uploads/2018/06/FCSAO-logo.png
0
0
William Cockey
https://statesattorney.us/wp-content/uploads/2018/06/FCSAO-logo.png
William Cockey
2021-10-06 17:29:44
2021-10-06 17:29:44
FREDERICK MAN SENTENCED TO 25 YEARS FOR ATTEMPTED MURDER