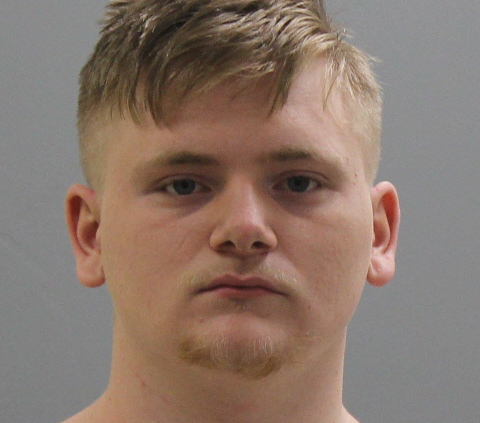 11.14.2023
PRESS RELEASE
For Immediate Release
FREDERICK MAN SENTENCED FOR TWO 2ND DEGREE RAPES
Frederick, MD – Yesterday, in Frederick County Circuit Court, Josiah Dalton Lindauere, age 19, of Frederick, was sentenced by Judge Scott Rolle to 36 years in the Division of Corrections with an additional 14 years suspended on two counts of 2nd degree rape, involving two different victims.  Lindauere was also convicted of sextortion and possession of a deadly weapon.  Upon release from incarceration, Lindauere will be placed on 5 years of supervised probation through COMET (Collaborative Offender Management Enforcement Treatment).  Lindauere will be required to register as a sex offender for life and is also subject to lifetime sex offender supervision under Maryland Code Criminal Procedure 11-723.
On March 15, 2022, a School Resource Officer received information regarding a possible sexual assault of a student.  Through investigation, Detectives determined that Lindauere, known by the victim, gave the victim pills, held a knife to the victim's neck and brass knuckles to the victim's head and proceeded to sexually assault the victim.  Lindauere threatened to kill the victim and the victim's family if the victim did not comply.  In addition, Lindauere threatened to publish nude pictures of the victim if the victim told anyone about the incident.
A separate incident occurred on September 22, 2021, involving a different juvenile victim, also known to Lindauere. The victim initially reported the rape anonymously to Frederick Health Hospital.  Upon learning of the March 2022 incident involving Lindauere, the victim decided to report the incident to the police.  Through investigation, Detectives determined that Lindauere gave the victim alcohol and proceeded to sexually assault the victim while she was intoxicated.
State's Attorney Charlie Smith said, "I hate to see these repeat offenders because I always wonder whether there are other victims out there in our community.  Fortunately, Frederick will be safe for decades to come because of the efforts of our prosecutors and police."
Both victims were medically treated at Frederick Health Hospital, involving S.A.F.E. kit examination protocols.  The cases were jointly investigated by the Frederick County Sheriff's Office, the State's Attorney's Office, as well as the Frederick County Child Advocacy Center.  The State was represented by Chief Assistant State's Attorney, Special Victims Unit, Lindsey Carpenter and Chief Assistant State's Attorney, Juvenile Unit, Laura Wilt.
Press Contact:
Jacqueline Rottmann
Communications Specialist
301-600-2972
100 West Patrick Street
Frederick, Maryland  21701
####
https://statesattorney.us/wp-content/uploads/2023/11/Lindauere-jpg.jpg
640
480
Jacqueline Rottmann
https://statesattorney.us/wp-content/uploads/2018/06/FCSAO-logo.png
Jacqueline Rottmann
2023-11-15 08:08:14
2023-11-15 08:08:14
FREDERICK MAN SENTENCED FOR TWO 2ND DEGREE RAPES