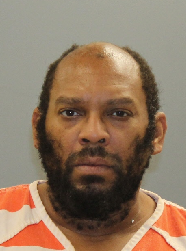 Press Release
For Immediate Release
October 27, 2023
FREDERICK COUNTY GRAND JURY INDICTS NEW JERSEY MAN ON ONE COUNT OF FIRST-DEGREE MURDER AND ONE COUNT OF SECOND-DEGREE MURDER
Frederick, MD – This morning, a Frederick County Grand Jury has indicted 46-year-old Matthew Sidney Watley, of Sicklerville, New Jersey, on one count of first-degree murder and one count of second-degree murder of his domestic partner, Candice Thompson.
On September 24, 2023 at 1:31 a.m., deputies were dispatched to 5236 Intercoastal Drive in New Market, MD at the Costco Depot for a welfare check.  Dispatch advised that Costco security was out with a male subject yelling and screaming at his truck, destroying its interior.  Security then advised the male subject had cut himself after punching the windshield, and then proceeded to sound the horn.  Deputies from the Frederick County Sheriff's Office arrived on scene and met with Costco Security located at the entrance of the campus.  Security explained that a trailer had been disengaged abruptly from its cab and had been drug for several feet.  When deputies made contact with the defendant, who was operating the vehicle, they observed the driver speaking incoherently and refusing their commands to shut off the vehicle's engine.  Deputies placed stop sticks behind the rear wheels of the tractor trailer.  Additional deputies arrived on scene when the defendant began driving the vehicle towards the gate house.  Upon relocating the stop sticks to the front side of the tires, deputies again attempted to speak with the defendant.  The defendant proceeded to run over the stop sticks and into the complex parking lot.  Wheel chocks were eventually thrown under all wheels after the suspect made several additional starts and stops with the truck.  Deputies were able to deflate the tires and commanded the driver to exit the vehicle, placing him in handcuffs.  The driver had what appeared to be blood on his shirt, hands, and face.
Upon searching the cab of the vehicle, Deputy Storm, of the FCSO, observed a female, identified as 46-year-old Candice Thompson, also of Sicklerville, New Jersey, lying face down on the floor of the cab.  The victim appeared to have multiple stab wounds to her back.  EMS arrived on scene and pronounced the victim deceased at 3:00 a.m.  Candice Thompson's body was transported to the Chief Medical Examiner's Office in Baltimore, Maryland.  Based on the injuries observed on Candice Thompson's body, the preliminary cause of death was identified as blunt and sharp force trauma.
The defendant, while detained, was transported to Frederick Health Hospital.  Although an arrest warrant was issued for Matthew Sidney Watley for the murder of Candice Thompson, he remained at Frederick Health Hospital for medical and mental health treatment.
Detectives learned that Candice Thompson and Matthew Watley were in a dating relationship and had a history of domestic violence in New Jersey with the Winslow Township Police Department.
Press Contact:
Jacqueline Rottmann
Communications Specialist
301-600-2972
####
https://statesattorney.us/wp-content/uploads/2023/10/Mug-Shot-Watley.png
251
186
Jacqueline Rottmann
https://statesattorney.us/wp-content/uploads/2018/06/FCSAO-logo.png
Jacqueline Rottmann
2023-10-27 12:15:27
2023-10-27 12:15:27
Grand Jury Indictment