FREDERICK, MD – This morning in Frederick County Circuit Court, Titus Lamont Diggs Jr, age 20, of Frederick was sentenced by Judge Scott Rolle to a combined 40 years suspending all but 20 years active incarceration. Diggs entered a guilty plea May 31st, 2022 to Armed Carjacking, Armed Robbery, Assault, Illegal Possession of a Firearm and Loaded Handgun on Person.
These charges stem from four separate incidents in the City of Frederick.
On December 2, 2020, officers with the Frederick Police Department were notified that two men were being treated at Frederick Health Hospital for injuries to their face and head. The victims had communicated via Snapchat with the defendant about purchasing a Tetrahydrocannabinol (THC) vape cartridge. When the victims met the defendant in the 600 block of N. Bentz Street in Frederick, the defendant brandished a handgun, struck both victims with the handgun multiple times, and proceeded to rob the victims of two phones and approximately $200 in currency.
March 30, 2021, Frederick Police responded to Klinehart's Alley and W. 6th Street for the report of a firearm discharge. A second firearm discharge was reported on April 5, 2021 in between the 500 and 600 block of N. Bentz Street.
On April 18, 2021, officers with the Frederick Police Department were dispatched to the 200 block of E. 4th Street for the report of an armed carjacking. The 84-year-old female victim was retrieving her purse from the back seat of her car when the defendant walked up brandishing a handgun at his side. The defendant demanded that she hand over her car keys and proceeded to drive off with her car. Diggs was found in possession of the stolen Chevy Malibu the following day by Baltimore County Police and subsequently arrested. When officers searched the car, they found a Ruger LCP .380 handgun and ammunition.  The shell casings from the gun discharges on March 30 and April 5 matched the gun recovered from him on April 19. Additionally, Diggs was identified through video and cell phone records as the shooter.
Frederick Police Department Detectives Sean McKinney, Kyrie Yackovich, and Stephen Radtke investigated the cases. The State was represented by Assistant State's Attorneys Rebecca Clinton and Kyle Kane.
The investigation leading to the arrest and indictments of Diggs was a coordinated effort led by the Frederick Police Department in consultation with the State's Attorney's Office under the Maryland Criminal Intelligence Network (MCIN). The Governor's Office of Crime Prevention, Youth, and Victim Services provides grant funding and strategic support to MCIN member sites to identify, disrupt, and dismantle criminal organizations through interagency collaboration and data sharing to make Maryland safer.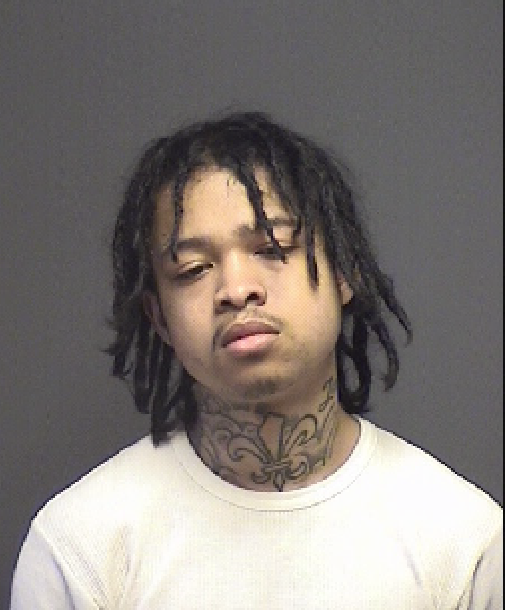 Titus Lamont Diggs Jr.
https://statesattorney.us/wp-content/uploads/2018/06/FCSAO-logo.png
0
0
actualizedevs
https://statesattorney.us/wp-content/uploads/2018/06/FCSAO-logo.png
actualizedevs
2022-07-11 12:39:36
2022-07-11 12:39:36
FREDERICK MAN SENTENCED FOR ARMED CARJACKING, ARMED ROBBERY AND FIREARM DISCHARGE INCIDENTS IN THE CITY OF FREDERICK