FREDERICK, MD – This morning in Frederick County District Court, James Dale Reed, age 42, of Frederick stood trial charged with one count of Threat of Mass Violence and one count of Voter Intimidation. The bench trial was held before the Honorable Judge Eric William Schaffer. Following arguments and testimony put forward by the State and defense, Judge Schaffer found Reed Guilty of Voter Intimidation and Not Guilty for Threat of Mass Violence. Following a recess, Reed was sentenced to 2 years in the Division of Corrections with all but time served (132 days) suspended. Reed must also complete 3 years of supervised probation.
In reaction to the ruling, State's Attorney Charlie Smith commented, "In the rendering of his verdict, Judge Schaffer stated that the Maryland statute requires a minimum of 5 people be threatened to constitute a threat of mass violence. We respect his interpretation of the law, but believe that the letter clearly represented a serious threat of political violence against a larger group of people."
Reed was charged after residents of a home on Kline Blvd. in Frederick reported receiving a threatening letter in their mailbox. Reed targeted the address due to several political signs displayed on their property. The letter contained threats of violence against then-presidential candidate Joe Biden, his running-mate Sen. Kamala Harris, and former Rep. Gabby Giffords. The letter also stated, "this is a warning to anyone reading this letter that if you are a Biden/Harris supporter you will be "targeted", have a list of homes and addresses by your election signs."
The State was represented by Assistant State's Attorney Samantha Slattery. Federal charges in this incident are pending.
####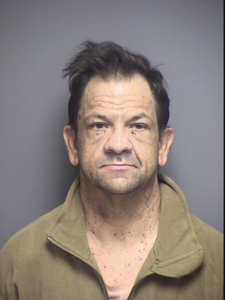 James Dale Reed
https://statesattorney.us/wp-content/uploads/2018/06/FCSAO-logo.png
0
0
William Cockey
https://statesattorney.us/wp-content/uploads/2018/06/FCSAO-logo.png
William Cockey
2021-02-24 15:09:58
2021-02-24 18:47:38
Frederick Man Found Guilty of Voter Intimidation