FREDERICK, MD –This morning in Frederick County Circuit Court, Ryan David Bretzfelder, age 46, of Frederick, entered a guilty plea to first-degree murder and was sentenced in the May 2019 death of Devon Jamel Wallace. In a binding plea agreement reached between the State, Defense and Judge, Judge Julia A. Martz-Fisher sentenced Bretzfelder to life suspend all but fifty (50) years in the Division of Corrections. Upon release from incarceration, Bretzfelder must serve five years of supervised probation including all standard conditions, education, evaluation, and testing for substance abuse, abstain from alcohol and controlled dangerous substances and abusive use and illegal possession of prescription drugs, random drug and alcohol testing, mental health evaluation and any treatment as directed, have no contact with the victim's family and stay away from their residences and places of employment, and undergo GPS monitoring. The binding nature of the plea agreement means that the sentence can not be modified unless all parties agree.
On the morning of May 2, 2019, deputies with the Jefferson County, WV Sheriff's Office located the body of 24-year-old Virginia resident Devon Jamel Wallace in a field near the 4300 block of Summit Point Road near Charles Town, WV. Investigators immediately started working to identify the man, the circumstances of his death, and how his body ended up in that location. Once detectives identified Wallace, they discovered that he had used a cellular messaging application via a WiFi connection registered to the defendant's address on Wilcox Court in Frederick. The investigation also revealed that a female named Samantha Guthrie was in a relationship with Mr. Wallace, and on the evening of May 1, 2019, the two, along with Ms. Guthrie's toddler, traveled to Frederick to visit her friend, Ryan Bretzfelder.
Detectives learned that on the evening of May 1st while at the home on Wilcox Court, Guthrie and Wallace began to argue and the argument started to become physical. Mr. Bretzfelder, who had known Ms. Guthrie for years, then attacked Mr. Wallace. Mr. Bretzfelder subsequently admitted to police that "he snapped" and beat Wallace with a BBQ grill brush, his fists, and then finally struck the victim multiple times in the head with a large rock from the backyard. Later that night, Bretzfelder and Guthrie traveled to West Virginia and disposed of Wallace's body. The autopsy conducted by the Office of the Chief Medical Examiner in West Virginia concluded that Mr. Wallace died of multiple skull fractures.
Ms. Guthrie previously plead guilty to being an accessory after the fact to first degree murder.
Several members of the victim's family attended the plea and sentencing. Ms. Renee Webb, the victim's mother, Ms. Delese Adon, the mother of the victim's child, and Mr. Jonathan Rhock, the victim's cousin, all addressed the Court at sentencing.
J. Charles Smith III, State's Attorney for Frederick County, noted "It has been three years since this brutal murder occurred; three long years for the family of Devon Wallace to endure to get to this day. We are pleased that they are pleased with this substantial sentence. We wanted to provide as much certainty and closure as possible for the family. We thank them for their patience and grace throughout this process."
The State was represented by Assistant State's Attorneys Colleen Swanson and Lindsey Carpenter.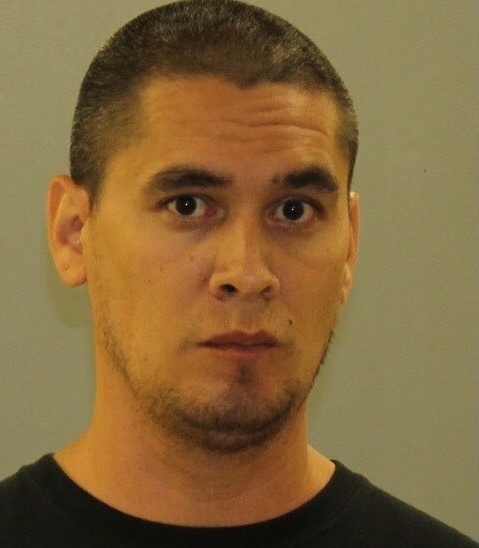 Ryan David Bretzfelder
https://statesattorney.us/wp-content/uploads/2018/06/FCSAO-logo.png
0
0
William Cockey
https://statesattorney.us/wp-content/uploads/2018/06/FCSAO-logo.png
William Cockey
2022-05-02 15:21:34
2022-05-02 15:28:10
Frederick Man Enters Guilty Plea, Sentenced For 2019 Murder