Last week, the newly formed Frederick County Domestic Violence Coordinating Council held their first meeting. Assistant State's Attorney Brett Engler will serve as chair, County Councilmember Jessica Fitzwater will serve as co-chair.  The Council, which is a multidisciplinary group different local county agencies, non-profits, and the Judiciary, will collaborate to promote and facilitate an effective, community-wide response to domestic violence here in the Frederick community.
Engler's passion for protecting victims and combatting intergenerational cycles of violence led to the group's formation at a time when it is more necessary than ever. The pandemic has led to an increased concern for domestic violence victims–as isolation, economic disruption, and uncertainty can exacerbate the power and control dynamics that cause abusive behavior.
In his remarks to the first meeting, State's Attorney Charlie Smith commented, "I've seen the trauma and the devastation that these crimes cause and, quite frankly, continue to inflict well after they occur." Smith is hopeful that this will be a new mechanism for increasing awareness, prevention, and creating policies and programs that ultimately save lives. "My hope is that having a DVCC will elevate the topic of domestic violence within the community, and provide a forum where the State's Attorney's Office can engage with other stakeholders in order to prevent victimization, deter violence, and address offenses in Frederick County for the safety of our most vulnerable," Smith adds.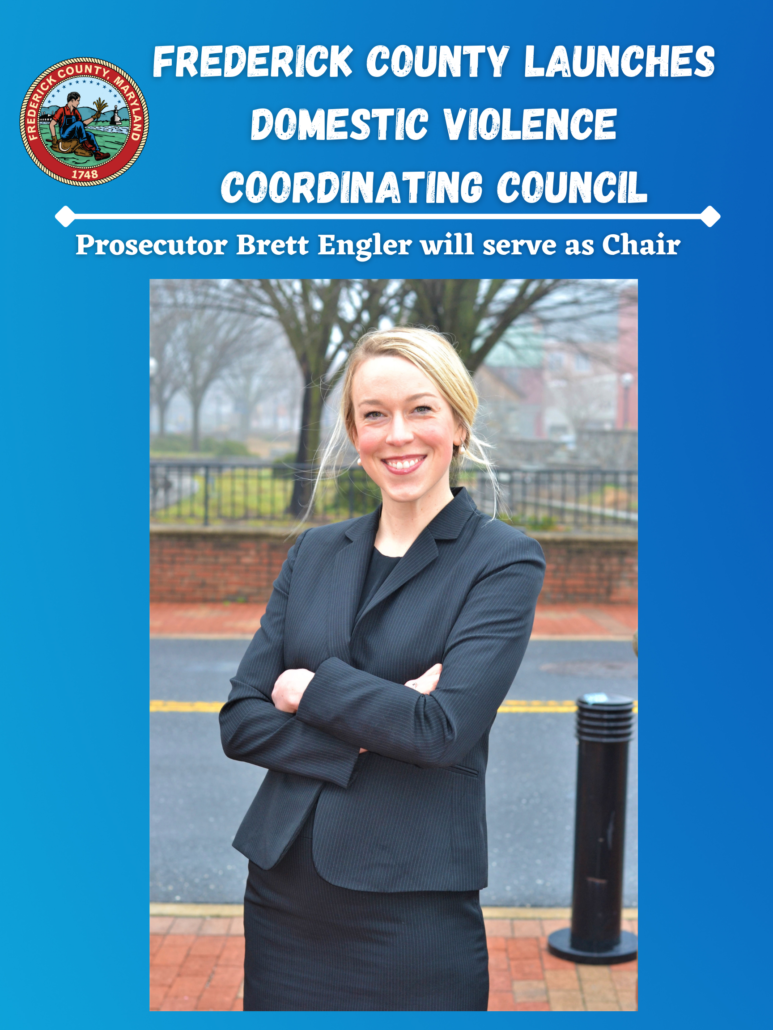 https://statesattorney.us/wp-content/uploads/2018/06/FCSAO-logo.png
0
0
William Cockey
https://statesattorney.us/wp-content/uploads/2018/06/FCSAO-logo.png
William Cockey
2021-07-12 12:21:03
2021-07-12 12:21:03
ASSISTANT STATE'S ATTORNEY BRETT ENGLER TO CHAIR NEWLY FORMED DOMESTIC VIOLENCE COORDINATING COUNCIL