FREDERICK, MD – On Friday, May 17, 2019, a Frederick County Grand Jury indicted Dr. Ernesto Torres on an additional 65 charges. These charges stem from additional victims coming forward following the initial indictment on May 3, 2019. Below is a list of the additional charges:
– 9 Counts – Child Sex Abuse
– 10 Counts – Sex Abuse of a Minor
– 43 Counts – Sex Offense – 3rd Degree
– 2 Counts – Sex Offense – 2nd Degree
– 1. Count – Assault – 2nd Degree
Dr. Torres was arrested on the above charges on May 20, 2019, at approximately 2:27 pm. A bond review will be scheduled for tomorrow in Frederick Circuit Court, the time is to be determined.The Frederick Police Department believes there may be other victims in this case. Anyone with information about this case, including other potential victims should contact Detective Sean McKinney at 240-578-5683.
There are many resources available online and locally that provide tips on having these conversations. Local resources are available for victims of sexual assault including:
– Frederick Police Department, Victim Services Unit (301) 600-1356
– The Child Advocacy Center (301) 600-1758
– Heartly House (301) 662-8800
An indictment is not a finding of guilt. It is merely a formal charge until and if the defendant is found guilty in a future judicial proceeding. All defendants are innocent until proven guilty in a court of law.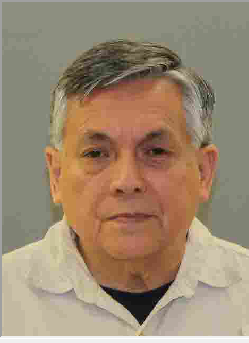 https://statesattorney.us/wp-content/uploads/2018/06/FCSAO-logo.png
0
0
William Cockey
https://statesattorney.us/wp-content/uploads/2018/06/FCSAO-logo.png
William Cockey
2019-05-20 15:38:29
2019-05-20 15:38:29
Update #2: Frederick Pediatrician Dr. Ernesto Torres Indicted on 65 charges, 11 Additional Victims