Jennifer High Sentenced for Elder Theft Scheme
FREDERICK- On February 12, 2019, Jennifer Renee High, age 36, of Berkeley Springs, WV pled guilty to Theft Scheme $10,000 – $100,000 and Credit Card Theft $1,500 – $25,000. Sentencing was held on Friday, May 17, 2019 at which time a sentence of 15 years to the Division of Correction was imposed with all but 5 years of that sentence suspended. Upon release, the Defendant will be on 5 years of supervised probation and will have to pay restitution exceeding $90,000 to the victim, Diane Dwyer.
High worked for the victim's family for approximately 14 years as a caregiver for the victim's disabled daughter. When the victim became ill in early 2013, the Defendant volunteered to assist the victim by shopping for her, getting her money from the ATM, and paying her bills online. In December 2016, the victim, who is also an elderly individual, began to tell her daughters that she did not have any money, later receiving several overdraft notices from her bank. This prompted the victim's family to check the bank account statements for the prior year. That check resulted in the victim and the victim's daughter uncovering over $22K in theft from the victim's bank account. The theft involved thousands of dollars in unauthorized ATM withdrawals, payment of the Defendant's bills and the purchase of and payment for used cars.
After reporting this to the Brunswick Police Department, an investigation included an interview of the Defendant where she admitted to her crime and acknowledged that it had occurred over a much longer period of time. She estimated the value of the theft to be around $70,000. A review of bank records for that period of time confirmed that the Defendant had been fraudulently utilizing the victim's funds for over four years and that the amount of the theft totaled over $90,000. That amount also included the fraudulent use of one of the victim's credit cards which the victim never permitted the Defendant to use.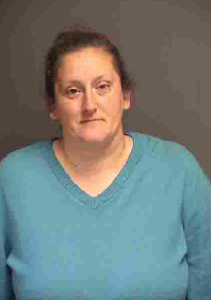 Jennifer Renee High
State's Attorney Charlie Smith reacted, "Anyone preying on the vulnerable victim, be it a child or elderly adult, deserves this kind of harsh prison sentence. Whether it's a physical, emotional or financial exploitation, it often does lifelong harm to victims and their families. We hope this case will send a message to those exploiting our elderly citizens."
The State was represented by Chief Assistant State's Attorney Jason Shoemaker.
In an effort to increase awareness regarding this type of crime, the Frederick County State's Attorney's Office will be hosting 5 upcoming presentations on elder fraud and prevention.
Senior Center Date/Time
_____________________________________________________________________________________
Frederick Senior Center Wednesday 6/12, 5:30p Charlie Smith, State's Attorney
Emmitsburg Senior Center Thursday 6/13, 12:30p Jason Shoemaker, Chief Assistant State's Attorney
Urbana Senior Center Thursday 6/25, 6:00p Charlie Smith, State's Attorney
Urbana Senior Center Wednesday 6/26, 11:30a Jason Shoemaker, Chief Assistant State's Attorney
Brunswick Senior Center Wednesday 6/19, 12:30p Erin Pearl, Assistant State's Attorney
______________________________________________________________________________________
https://statesattorney.us/wp-content/uploads/2018/06/FCSAO-logo.png
0
0
William Cockey
https://statesattorney.us/wp-content/uploads/2018/06/FCSAO-logo.png
William Cockey
2019-05-22 11:50:16
2019-05-22 11:50:16
Jennifer High Sentenced for Elder Theft Scheme