FREDERICK, MD – This morning in Frederick County Circuit Court, Richard Eugene Cartnail III, age 18, of Frederick was sentenced to life plus twenty (20) years in prison for the June 2020 murder of 17 year-old Ty'Kerria Katherine Dawson. Cartnail received two concurrent life sentences for 1st Degree Murder and Conspiracy to Commit 1st degree murder. He also received a consecutive twenty (20) year sentence for Use of a Firearm in the Commission of a Felony. Finally, he received a concurrent five (5) year sentence for Minor in Possession of a Regulated Firearm. Judge Scott Rolle ordered that Cartnail be transferred to the Division of Corrections immediately. A Frederick jury found the defendant guilty of those offenses in a December 2021 trial.
State's Attorney Charlie Smith commented, "The Defendant acted senselessly and has an utter lack of remorse. He deserves this sentence. This was a cold and calculated murder, and the manipulation of individuals around him was also egregious. This sentence sends a message that those who commit horrific acts of violence will be removed from the public for a long, long time."
At approximately 5:10 PM on June 27th, 2020, Frederick County Sheriff's Office deputies were dispatched to a wooded area at the end of Briargrove Court in Frederick for the report of a deceased person. Officials found 17-year-old Ty'Kerria Katherine Dawson of Hagerstown, MD deceased near a creek bed. First responders received a 911 call from a local resident who was out for a walk in the wooded area and discovered the victim's body. During the course of the investigation, detectives found several .45 caliber shell casings at the scene and clothing later tested for DNA, among other physical evidence. Investigators learned that Cartnail and the victim had been in a relationship and that Cartnail had detailed a plan to kill Dawson. Dawson travelled to Cartnail's residence in the late hours of June 26, 2020. Shortly after her arrival, she and the defendant walked from Cartnail's residence to a nearby wooded area where a female juvenile co-defendant was waiting with a bag containing a handgun and a change of clothes. Cartnail retrieved the gun from the bag and shortly thereafter shot the victim three times in the head.
The State was represented by Chief Assistant State's Attorneys Laura Wilt and Rebecca Clinton.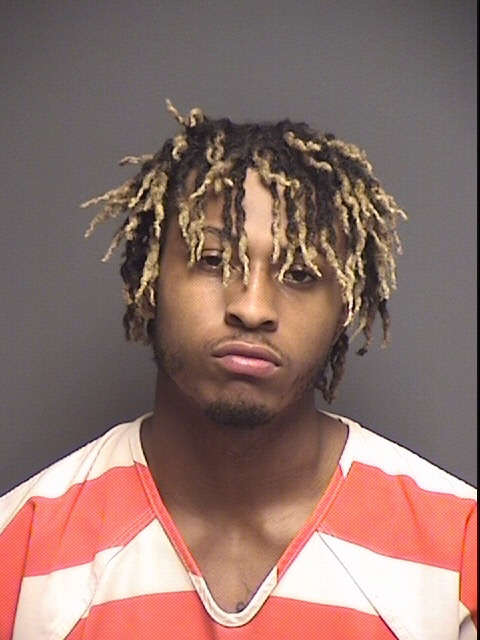 Richard Eugene Cartnail III
https://statesattorney.us/wp-content/uploads/2018/06/FCSAO-logo.png
0
0
actualizedevs
https://statesattorney.us/wp-content/uploads/2018/06/FCSAO-logo.png
actualizedevs
2022-02-23 13:58:34
2022-02-23 13:58:34
FREDERICK MAN SENTENCED TO LIFE PLUS 20 YEARS FOR JUNE 2020 BALLENGER CREEK MURDER