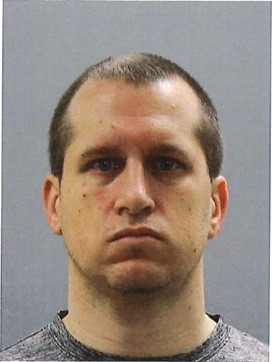 FOR IMMEDIATE RELEASE
August 14, 2023
FREDERICK MAN SENTENCED IN ONLINE SEXUAL SOLICITATION AND RAPE OF 13 YEAR OLD
FREDERICK, MD – On Friday, August 11, 2023, Edwin Richard Hunt, age 43, of Joppa, Maryland was sentenced in Frederick County Circuit Court. The Honorable Judge Martz-Fisher sentenced him to 40 years suspended all but 20 years to serve in the Division of Corrections. Hunt, who entered a guilty plea, was convicted on the following charges: one count of Second-Degree Rape, one count of Sexual Solicitation of a Minor, and one count of Production of Child Pornography.
On January 20, 2023, officers from the Frederick Police Department responded to a report made by a 13-year-old female child, indicating that she had encountered a 40-year-old man online and that he later had sexual intercourse with her.  The defendant, later identified as Hunt, had met the victim three weeks earlier on a social media platform.  The defendant began to engage in sexually charged conversation with the minor victim, while sending explicit images. Digital forensics show the defendant travelled from Joppa, Maryland on two occasions. The first, in an attempt to provide the victim with "pleasure" toys and the second, to sexually assault the victim in her home. The victim disclosed that the defendant wanted the victim to produce a sexually explicit video. On January 18, 2023, the defendant performed vaginal intercourse, anal intercourse, cunnilingus, and fellatio on the 13-year-old victim.  On January 19, 2023, the defendant reestablished contact with the victim, intending to travel and meet the minor victim again to engage in another sexual act.
"Every child deserves protection from the dangers of sexual exploitation and abuse, be it online, in-person, or through sexually explicit images," said State's Attorney Charlie Smith. "We stand by the bravery of victims who come forward, and we're resolute in our commitment to their safety. We will continue to work in tandem with other agencies to put an end to such reprehensible behavior."
The investigation and prosecution of the case were led by the Frederick County Cyber Crimes Task Force (FCCCTF).  The FCCCTF was established in May 2019 as a Memorandum of Understanding (MOU) between the State's Attorney's Office, the Frederick County Sheriff's Office, and the Frederick Police Department. Investigators with the Maryland State Police, Federal Bureau of Investigation (FBI), and Homeland Security Investigations (HSI) offer State and Federal support.
The mission of the FCCCTF is to investigate, apprehend, and prosecute internet sexual predators who exploit children through the use of the internet and technology, consistent with Maryland Internet Crimes Against Children Task Force standards and procedures.
The State was represented by Chief Counsel Joyce King and Assistant State's Attorney Lindsey Carpenter.
https://statesattorney.us/wp-content/uploads/2023/08/Hunt-Edwin.jpg
362
272
Lindsay Barnhart
https://statesattorney.us/wp-content/uploads/2018/06/FCSAO-logo.png
Lindsay Barnhart
2023-08-14 08:08:36
2023-08-14 08:08:36
FREDERICK MAN SENTENCED IN ONLINE SEXUAL SOLICITATION AND RAPE OF 13 YEAR OLD