FREDERICK, MD-     This morning in Frederick County Circuit Court, Judge Julie Stevenson Solt sentenced Mekhi Caire Davis, age 22, of Frederick, MD to eighteen and a half years in the Division of Corrections.
Davis pleaded guilty to possession of a regulated firearm with a prior felony conviction and received a sentence of five years to the Division of Corrections without eligibility for parole. At the time of this offense, Davis was on probation for felony possession with intent to distribute cocaine and another prior firearm offense. He received an additional consecutive sentence of 13.5 years to the five-year sentence after admitting to violating based on his guilty plea to the firearm offense.
Davis is a repeat gun offender and a convicted felon as a result of his prior conviction for possession with intent to distribute cocaine. Both prior offenses prohibit him from possessing a handgun.
State's Attorney Charlie Smith commented, "This defendant has had numerous opportunities to turn his life around. Judge Solt's strong sentence will serve to protect our community from someone who has shown a disregard for the safety of those around him."
The investigation leading to the arrest and indictment of Davis was a coordinated effort led by the Frederick Police Department in consultation with the State's Attorney's Office under the Maryland Criminal Intelligence Network (MCIN). The Governor's Office of Crime Prevention, Youth, and Victim Services provides grant funding and strategic support to MCIN member sites to identify, disrupt, and dismantle criminal organizations through interagency coloration and data sharing to make Maryland safer.
The State was represented by Chief Assistant State's Attorney Rebecca Clinton. The lead investigator was Frederick Police Department Detective Yackovich.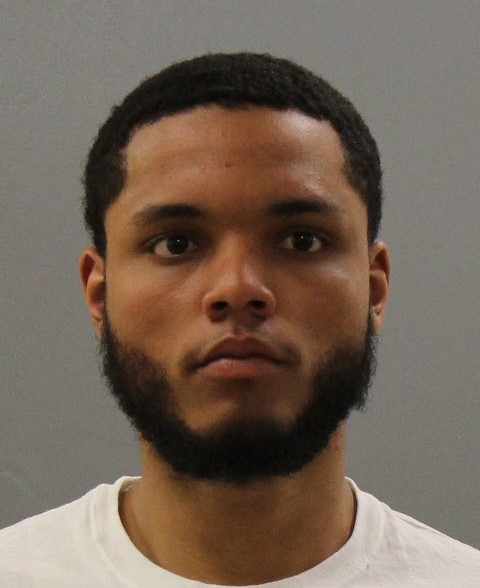 Mekhi Caire Davis
https://statesattorney.us/wp-content/uploads/2018/06/FCSAO-logo.png
0
0
William Cockey
https://statesattorney.us/wp-content/uploads/2018/06/FCSAO-logo.png
William Cockey
2021-06-30 16:28:28
2021-06-30 16:28:28
CONVICTED FELON GETS 18 YEARS FOR POSSESSION OF REGULATED FIREARM AND PROBATION VIOLATION